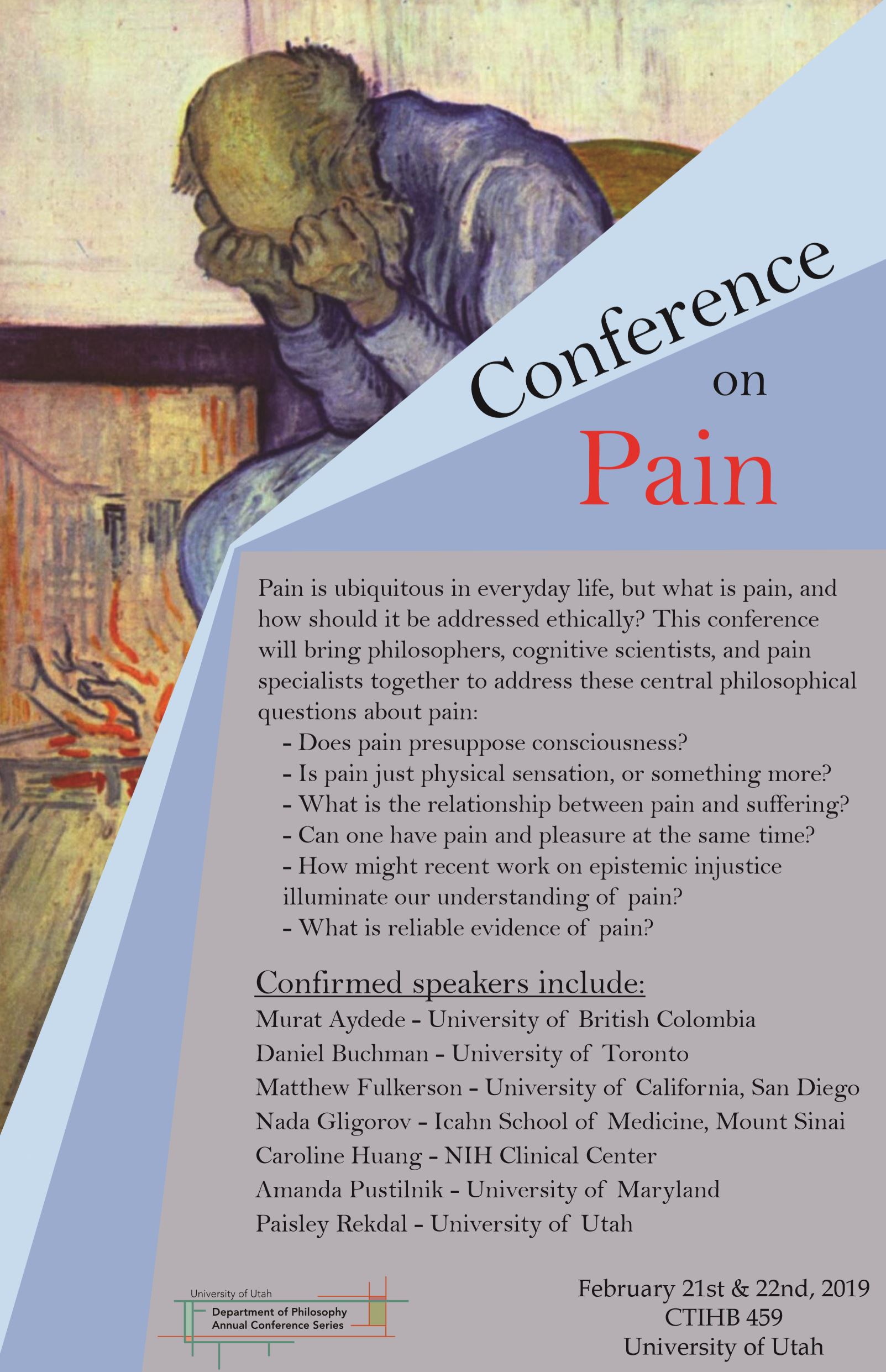 Conference on Pain
February 21st - 22nd, 2019
CTIHB Room 4459 (4th floor)
Pain is ubiquitous in everyday life, but what is pain, and how should it be addressed ethically? This conference will bring philosophers, cognitive scientists, and pain specialists together to address these central philosophical questions about pain:
• Does pain presuppose consciousness?
• Is pain just physical sensation, or something more?
• What is the relationship between pain and suffering?
• Can one have pain and pleasure at the same time?
• How might recent work on epistemic injustice illuminate our understanding of pain?
• What is reliable evidence of pain?
Confirmed Speakers Include:
Murat Aydede - University of British Columbia
Daniel Buchman - University of Toronto
Matthew Fulkerson - University of California, San Diego
Nada Gligorov - Icahn School of Medicine, Mount Sinai
Caroline Huang - NIH Clinical Center
Amanda Pustilnik - University of Maryland
Paisley Rekdal - University of Utah